In our today's edition of Callexa Feedback Integration series we want to introduce the service Harvest closer.

What is HARVEST?

HARVEST makes time tracking easy. Your team will get up to speed fast and can track their time however they want—on their laptop, iPhone, Android, or even on the Apple Watch. Simple and quick time entry means there's no excuse not to track, and you'll have the data you need to bill accurately and budget wisely. HARVEST's built-in reporting analyzes your data so you don't have to. Set hourly and fee-based budgets to track your project's progress. Run reports on billable and nonbillable time for specific staff, tasks, clients, and projects. You'll have a deep understanding of your current work, and historical records to help make your next project even better.

Fast Expense Logging
Log expenses on the go. Use Harvest's mobile apps to snap a pic of your receipts and never lose them again. Expenses can be billable or nonbillable, and automatically pulled into invoices.

Professional Invoicing
Pull your tracked time into a customized invoice and save hours of manual entry. Harvest offers flexible billing rates, automated payment reminders, and online payment to help you get paid fast.

Timesheet Approval
View and approve your teams time and expenses. Someone forget to track? Send automated reminders to people who might have let timesheets slip their mind.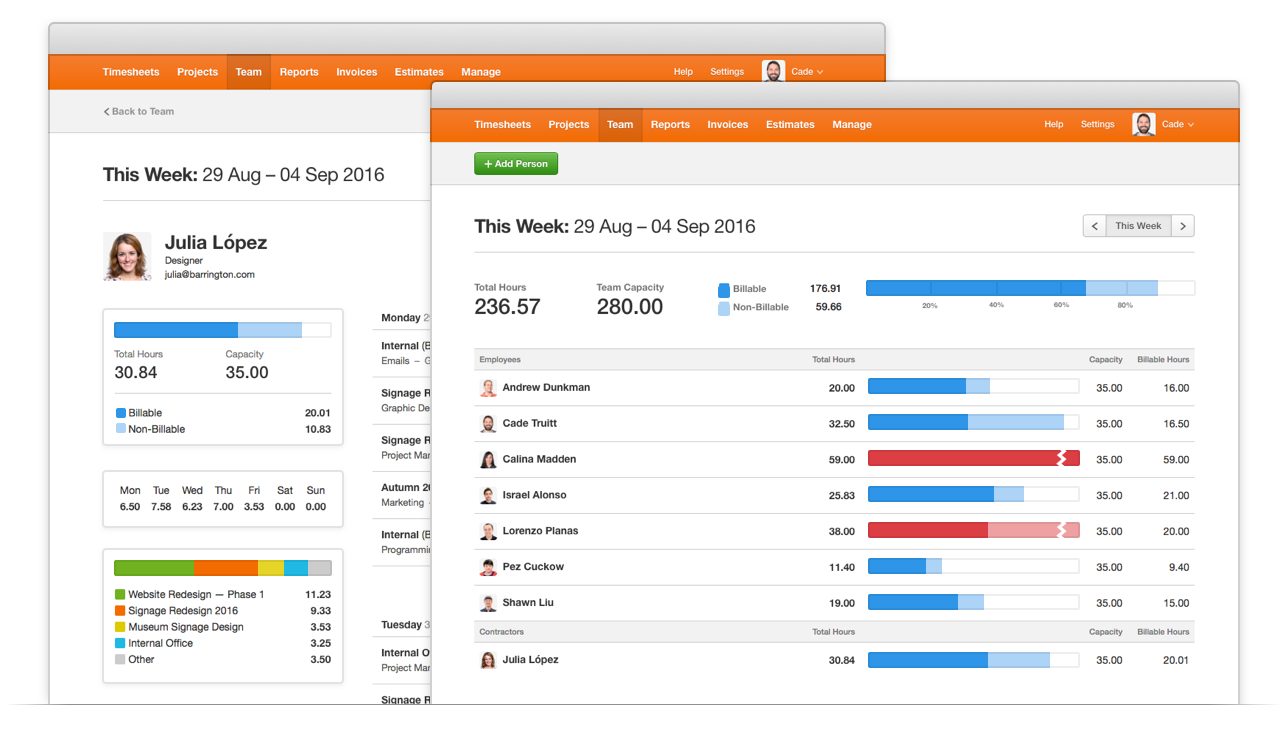 Use Case Example

With Zapier, the integration of Callexa Feedback Customer Satisfaction Analysis into HARVEST can be done easily. The analysis could for example be initiated once an invoice is issued with HARVEST or after a HARVEST Project was finalized. The data is transfered to the respective campaign in Callexa Feedback and the client receives the survey according to the campaign settings.


What is Zapier?

With Zapier you can create custom integrations, automate tasks between hundreds of web applications and connect apps to safely move data from A to B. Zapier makes software integration easy. For everyone. With Zapier you can connect your application or software with hundreds of different web services in just a few minutes.

With the integration via Zapier it's possible to transfer all your HARVEST subscribers to Callexa Feedback and survey them automatically. Following the successful survey, customer satisfaction is determined and evaluated with the help of NPS. After the customer has given his feedback you can publish it quickly and easily on your website to convince new customers of your service.

You can find the Callexa Feedback NPS App for Zapier / HARVEST here.

Please note: Closing we are happy to provide you with a coupon code for your convenience. When you upgrade from a trial account to a paid account, you can use the code ONDEMAND to get 50 percent off the first month.